Pam Lovett simply loves life in Hinesville/Ft. Stewart!
Pam Lovett is still inspired by the words, "Brighten the corner where you are." She remembers thinking long and hard about what these words meant. Today, she adopts this philosophy as her own. It means always trying to do your part to make your piece of the world just a little bit better, a little bit brighter. And looking at Pam today that is exactly how she lives her life.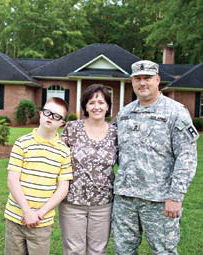 Pam understands the unique need of the military community. She takes the time to fully understand your objectives so she can develop a clear and effective plan to help you reach your goals.
Gotta Love Hinesville
Pam's last name, Lovett, coincidentally fits her optimistic approach to life perfectly. Pam is the kind of person who makes the most of everyday, and she simply loves making her home along the Georgia coast. The coastal area has been her home for more than 30 years and she enjoys being able to give back to the community that has given her so much. That's why she devotes many hours as a board member for Atlantic CASA (court-appointed special advocate) for children. She is an involved member of the long-standing Cosmopolitan Club and other civic organizations. Working with local charities and her church are just some of the many ways Pam tries to brighten her corner.
Gotta Love Our Military
Pam first came to Hinesville when her family was stationed here with the U.S. Army. Her husband served in the military, and she feels a strong connection to the servicemen and women in the area. She is reminded daily of the sacrifices our troops and their families make for our homeland, she does her part to give thanks whenever she can.
Gotta Love Real Estate
In fact, working with military families in the community is also what inspired Pam to branch out from the banking industry into her real estate career. Because of her years as a military wife, she understands the unique needs of her clientele. Real estate seemed the perfect fit to combine her love of helping others, her military roots, and career experience in the financial sector. Pam simply loves what she does!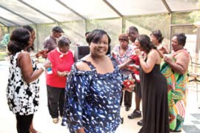 Pam loves making the most of life in Hinesville. Her favorite moments are usually the ones spent surrounded by family and friends at a BBQ or church function.
Gotta Lovett
Pam is an excellent listener and sits down with you to personally understand your objectives. "My years in banking taught me that the customer is always right, "Pam says, "I carry this philosophy into my work as a real estate agent and always do right by them." Whether your goals are long or short-term, Pam will work with you to make the most of your transaction.
Above all else, Pam sincerely cares about you. She treats you like a member of her family and often continues her relationships with her clients long after closing. When you're ready to make a move to Hinesville or the surrounding communities, Pam wants to do more than exceed your expectations. You Gotta Lovett! Call her today to see how she can help.